Lead Intelligence enables you to maximise your marketing pound.
Tired of not knowing where your budget is going and how well it is delivering? With Lead Intelligence you have complete transparency of the whole sales cycle from demand generation to customer lifetime value so you always know exactly what you are getting and can focus your spending on the strategies that actually deliver.
Not a techie? No problem – all the technical integration needed for suppliers, channels and campaigns will be handled by our specialised team to ensure smooth set-up and operation all day, every day.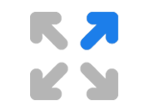 Expand your reach
With access to over 750 publishers ready to deliver leads across a huge variety of platforms and channels, you can create an immediate impact. You also have access to all of Magnetise's AdCentre proprietary data capture formats including video, display and co-registration.

Make advertising accountable
In Lead Intelligence every source, every publisher, every sales team and every creative is analysed in real-time according to whichever metrics are most important to you. If anything isn't up to scratch you will always be the first to know, making any problems quick to fix.

Only pay for what you use
With Lead Intelligence you are not tied in to huge monthly retainer fees. Each month you only pay according to how much you used the system, so you can be certain that your investment in Lead Intelligence will always be ROI positive.

Build
| | | |
| --- | --- | --- |
| Custom Creatives | Forms | With a plethora of data options and customisations to choose from, build as many forms as you like to make sure that the data you ask for is always right, and always relevant. Using our intelligent form builder, built-in data validation and verification comes as standard. |
| | Landing pages | Build multiple landing pages in seconds for your campaigns and programmes to keep engagement high. Take advantage of the vast number of customised and advanced options to maximise click to conversion rates. |
| | Widgets | With our widget builder you can take your data capture into unconventional advertising space, increasing the audiences you can reach and the flexibility of your customer acquisition. |
| | Banners | Our banner builder unlocks full lead generation capabilities within harder to reach, premium display channels. Using Magnetise's AdCentre In-Banner technology, no demographic is out of reach of your brand. |
| | Overlays | Deploy custom behavioural overlays to give you more stand-out and set them to appear according to preset criteria, for example once per visit and only after three page impressions. |
Integrate
| | | |
| --- | --- | --- |
| Set Up Suppliers and Data Flows | Existing supplier integration | Hundreds of major publishers are already integrated into Lead Intelligence so you can select the most relevant and immediately start generating leads and engaging with prospective customers. |
| | New supplier integration | Make it easy to integrate new suppliers with automated, customised platform integration instructions. Each time you select a new supplier that fits your needs, we'll make it quick and easy for them to start delivering for you. |
| | Existing third party integration | Lead Intelligence is already integrated with most CRM, sales and fulfilment systems so whatever third party platforms your company uses, we can ensure you can roll them into your lead generation efforts. |
| | New third-party integrations | Any conceivable third party data stream, system or solution can be pulled into Lead Intelligence to make sure that your lead generation programmes are not limited by your technology choices. |
| | Multiple delivery options | Set up the system to transfer the leads and data you have generated in whatever format, frequency and style you are used to working with. Whether real-time or weekly batches, simple CSV or integrated CRM, we can help you optimise delivery accordingly. |
Manage
| | | |
| --- | --- | --- |
| Creative Management | Creative manager | All your creative assets, whether built in the system or uploaded, are hosted by Lead Intelligence and are easily accessible and editable. We make it easy to protect and promote your brand and ensure suppliers only work with what you want them to. |
| | Co-registration assets | Create, upload and host your co-registration assets in the platform. Simplify the management, editing and use of co-registration opportunities in your lead generation campaigns and control which assets are used by different suppliers. |
| | Solus emails | Build or upload your solus emails to host and manage in the platform. Simplify the management, editing and use of solus emails in your lead generation campaigns and control which assets are used by different suppliers. |
| | Welcome emails | Build or upload your welcome emails to host and manage in the platform. Simplify the management, editing and use of welcome emails in your lead generation campaigns and control which assets are used by different suppliers. |
| | Banners | Build or upload your banners in any IAB format to host and manage in the platform. Simplify the management, editing and use of banners in your lead generation campaigns and control which assets are used by different suppliers. |
| | Pixel management | Make tracking the efforts of your suppliers simple. Your lead suppliers can set up and manage their own pixel tracking on the specific creative assets you want them to see and use. |
| Supplier Management | Supplier set-up | Define, manage and enhance your media plan by adding and removing suppliers from our set-up palette according to your campaign's evolving requirements. Each supplier can then work to the same opportunities and restrictions you have already implemented. |
| | Channel management | Take control of your chosen method of data capture at supplier level by enabling email, display, onsite or any other relevant channel restriction within each supplier's account. |
| | Tiered pricing | Make sure you are paying the right price for the different types of leads and responses your campaign is generating. Our tiered pricing manager allows you to change, edit and control multiple pricing tiers for each campaign and supplier, all in real-time. |
| Business Objectives | Custom KPI builder | Choose from our extensive pre-set list of popular campaign KPIs, or if you find a new metric or action you want to track, you can easily build your own custom KPIs to cover any conceivable success barometer. |
| | Event triggered alerts | Identify the KPIs that could affect success and be warned as soon as something slips. Lead Intelligence can set up and send you real-time email or text alerts whenever your vital KPIs go outside of a specified range. |
| | Intelligent alerts | Take advantage of extra performance protection measures. Our intelligent alerts use a probabilistic distribution to let you know when something out of the ordinary that you are not already tracking is happening in your campaign. |
Qualify
| | | |
| --- | --- | --- |
| Real-Time Validation | Client and server side validation | Our validation is undertaken in line, in real-time while prospects are filling out the forms when built in Lead Intelligence. For any leads collected or uploaded from third parties, validation occurs within the platform. |
| | Email validation | Validate the email address of all your leads according to any multiple criteria. From simple domain checking to syntax and bounce removal, ensure maximum deliverability and engagement from the very beginning. |
| | Telephone validation | With both landline and mobile validation built-in, you can be sure you're being given the correct contact numbers. We can also integrate with third party telephone verification tools to ensure comprehensive validation whatever your criteria. |
| | PAF validation | Variable PAF (postal address file) validation from the Royal Mail's database of around 29 million addresses. If you're looking for an even closer match, we can validate to DPS (delivery point suffix) level too. |
| | Data validation | With Lead Intelligence's custom forms, you can also deploy custom validation. With everything from profanity checks to full custom question validation, our checks and measures can be as intricate as your campaigns. |
|  De-Duplication | De-duplication | Choose your level of de-duplication according to individual or paired data (e.g. same surname and telephone number). Lead Intelligence also de-dupes within and across suppliers and campaigns, as well as against existing subscriber or customer lists, to ensure you only pay for fresh, new data. |
| Response | Auto-rejection feedback | Stop problems before they start to impact on your results. Both you and the specific supplier is informed in real-time if leads are being rejected so you can both act quickly to identify and fix any supply problems. |
| | False rejection data hold | All rejected leads are quarantined and held in the system so you won't lose any leads if you decide to change your criteria or delivery volumes. You can choose to unquarantine leads stored in the system at any time. |
Convert
| | | |
| --- | --- | --- |
| Lead Nurturing | Auto-responder emails | Set up multiple waves of custom emails to kick-start your CRM activities. Automatic lead nurturing activities can speed up the flow of prospects through your conversion funnel and maximise engagement levels. |
| | Event-triggered emails | Keep track of key actions by your prospects and communicate accordingly. Emails can be set up to be sent following specific trigger events such as email clicks, ad engagement or voucher redemption. |
| Fulfilment | Real time feeds | Transfer your leads through to fulfilment in real-time as they are received and validated. This helps your sales team convert leads into customers when their interest in your brand is already high. |
| | Sequenced feeds | If you have different strategies or priorities for customer segments or campaigns, you can set up and schedule different feeds to be transferred at the right times for your business. |
Analyse
| | | |
| --- | --- | --- |
| Advanced Reporting | Activity report | Break down the performance of your campaign to see immediately what matters most. With custom tables, timelines and graphs you can dig deep into any metric, supplier or segment you want to see. |
| | Email reports | Break down the performance of your email campaigns, confirmation emails and lead nurturing activities according to opens, clicks and conversions to see what is working and where to focus your optimisation efforts. |
| | Lead profile | See instantly who you are engaging with and which are the most popular or hard to reach customer segments. Visualise the demographics of your leads according to whatever information you are collecting on them. |
| Dashboard | Custom snapshot | Build your own homepage with fully customised snapshots of the real-time information that matters so you can quickly analyse your campaigns. Customise the logins according to each different type of user so each sees only what is relevant. |
| | Key messages (inbox) | See vital information as soon as you log into Lead Intelligence. We place key messages and alerts from the system at the top of your homepage so that you can be confident you will never miss anything important. |
Optimise
| | | |
| --- | --- | --- |
| 360° Reporting | Conversion reporting | Lead Intelligence tracks and harnesses all relevant conversion data in real-time via live feeds or batch data uploads. Whether you are focused on second purchase, customer lifetime value or new customer referrals, we can tag performance data against individual leads to enhance reporting and analysis. |
| | Segmented performance data | Conversion data can be broken down by source, channel, creative and/or demographic so that you can get a clear picture. Optimisation by tweaking your pricing, caps and sources can therefore be undertaken at a granular level to maximise your ROI. |
Billing and Invoicing
| | | |
| --- | --- | --- |
| Settling Up and Reconciling | Auto generated supplier invoices | Make billing and settling simple. Always stay on top of what you owe to your suppliers no matter how broad your campaigns with automatically generated and real-time updated invoices. |
| | Historical invoices | Lead Intelligence stores all of your historical invoices for easy reference, making querying and reconciling old data easy to accomplish should you need to revisit the past to deal with a problem that's only just raised its head. |
| | Real-time updates | Real-time validation and updates to invoices mean that there is no need for time-consuming end of month reconciliation. We make sure you always have the most up to date figures at your fingertips. |
Support
| | | |
| --- | --- | --- |
| Training and Development | In-house training | Make Lead Intelligence the perfect fit for your brand, your customers and your campaigns. The Lead Intelligence support team will arrange training sessions at your offices to ensure that you and your team can get the absolute most out of the system. |
| | Ongoing support | Our support team are always available by phone, email and in person to help you with whatever new tasks and strategies you decide to try out or integrate into your programmes. |
| | Updates | Lead Intelligence is an actively developed platform, meaning it is constantly evolving and improving. The support team will make sure that you are always aware of the latest updates so that you can take advantage of everything our technology has to offer. |
If you'd like to get a free demonstration to find out how Lead Intelligence can make your lead generation intelligent then please let us know.